Let us Serve You
We are confident in our ability to scale, operate, and serve your recovery needs.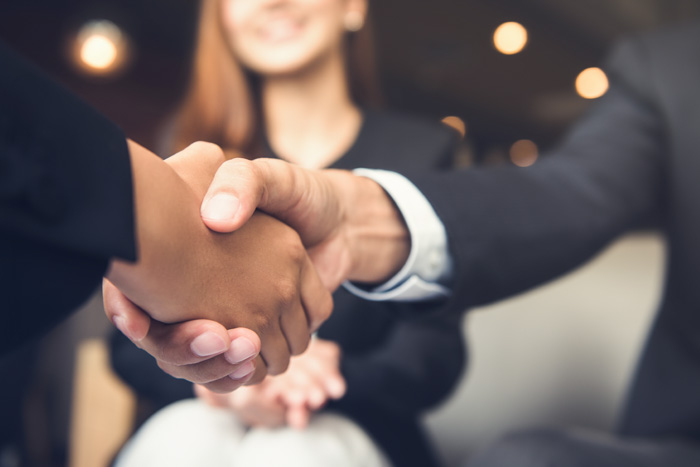 Healthcare Early Out Services
In a healthcare setting, after the patient receives care, and the billing process begins, many business processes can be outsourced to CCOC. We have the resources in place to help you recover your receivables earlier on in the revenue cycle, and lower bad debt. For example, we have experienced staff who are skilled at working insurance denials who will work diligently to collect your expected reimbursement and maximize recovery from both contracted and non-contracted payers. For those patients with a balance, we can assist with patient statements, payment plans and answer billing-related inquiries. We have conscientious self-pay recovery specialists that can help patients understand their insurance, their patient responsibility portion, and work toward a repayment plan. We act as an extension of the clients we serve and improve the patient's experience throughout the billing cycle.
Here is a listing of some of our Early Out Services:
Insurance Eligibility Verification
Insurance Accounts Receivables Management
Cash Management/Payment Posting
Denial and Underpayment Management
Self-Pay Account Follow-up Management
Patient Statements
Financial Assistance/Charity Care Applications
Customer Service Billing Related Inquiries
ROOT CAUSE ANALYSIS

CCOC has developed effective reporting mechanisms that track trends in denials by payer, dollar amount, and reasons for denials. We report back to our clients on root causes so they can make procedural changes and thwart preventable denials. We analyze the different denial reason codes, volume of denials/underpayments and are able to provide our clients with comprehensive reports to help pinpoint process improvement opportunities
DENIALS MANAGEMENT

At CCOC, we understand that providers are experiencing a sharp increase in denials from commercial and governmental payers. We have the resources and processes in place to effectively combat the growing denial issue. Our intelligent claim denial and appeals management system analyzes administrative, technical and clinical denials, as well as underpayments. Workflows are sorted strategically using KPIs to maximize efficiency and maximize recovery.
Bad Debt Collections
Late stage bad debt recovery efforts require a nuanced and intelligent approach. At Collection Consultants we have the data and staff resources in place to locate the consumer, connect with the consumer, and properly identify each account's disposition. We prioritize inventory intelligently and implement optimal account treatment strategies that maximize your recovery.
Our effective methods for handling bad debt will increase your recoveries:
Intelligent scoring and KPI-based queue sorting
Consumer-Friendly Statements and Calls: We customize letters and call scripts according to your preferences ensuring a positive consumer experience.
Omni-channel Communications Solutions improve consumer reach and satisfaction
Real-Time Address and Phone Verification
Diligent Skip Efforts: We employ cutting-edge automated batch processes and also have a team of full-time skip tracers dedicated to locating the most hard-to-find consumer's location and asset information.
Compliant Credit Bureau Reporting to Equifax, Experian and TransUnion that is fully customizable in accordance with your standards
No-Cost Litigation, including execution of post-judgment remedies
Client Services
Whatever your needs may be, we are committed to finding a solution that streamlines your processes and increases your recoveries.
Client focused & solution minded
When our clients present us with a new challenge, we embrace the opportunity to collaborate with one another and cultivate change. We research all options and consider the viable adaption required to conquer the issue at hand. We on-board new technology partners that complement our processes. We adapt to your needs and implement real solutions that return capital back to you.
CLIENT SERVICES

Here is a listing of some of our Client Services offered:

Consulting and Training
Performance Analysis
Ad-Hoc Reporting
Advanced Analytics
Real-Time Dashboards
Data Services
CCOC partners with some of the best data providers in the country. We partner with the best, knowing that we have the most accurate data at our disposal.
The Best tools bring the Best Outcomes
Collection Consultants of California offers the best in data services for proper reporting and gathering consumer information. We leverage the latest tools to retrieve the most accurate data as well as help our staff work as efficiently as possible. Technology allows us to focus on what matters most: our clients and their patients. With these tools at our specialist's disposal, we are able to gather the correct patient data making our recovery process quicker and more efficient.
DATA SERVICES WE OFFER

Some of the data services we use and offer to our clients include:

Presumptive Charity Scoring
Bankruptcy and Deceased Scrubbing and Claims
Address Verification Tools and Automated Skip Tracing
Propensity to Pay Scoring and Analytics
LexisNexis provides us with a direct connection to over 78 billion current public records to help detect fraud, verify identities and conduct investigations
Experian provides critical debt recovery information, including credit-based scoring and consumer contact data and analytical services
TransUnion's data and eBureau's analytic models provide effective and accurate predictive analytics
---
Have questions?
Contact us today!
Location
5305 East 2nd Street Suite 203
Long Beach, CA 90803